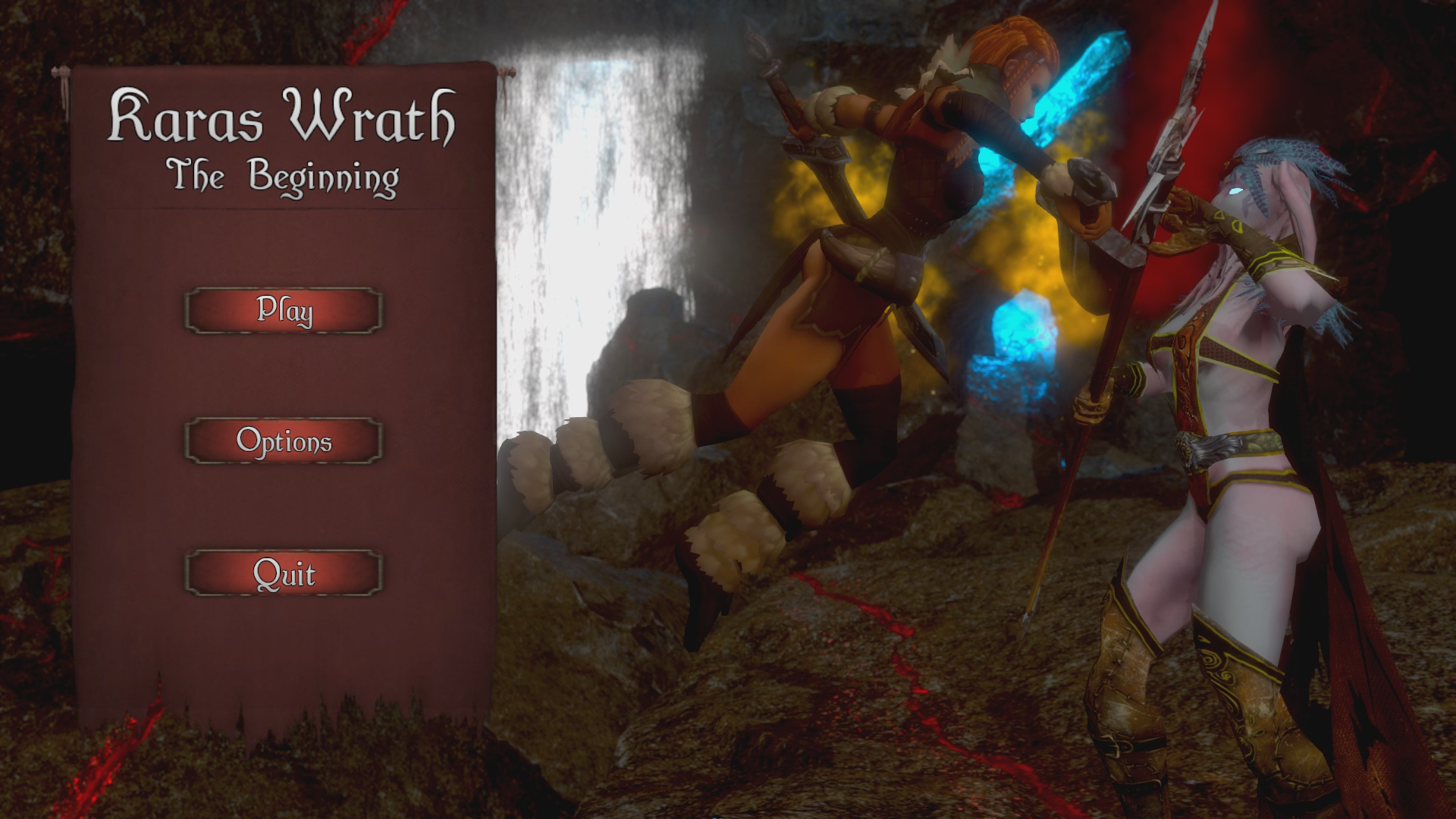 Karas Wrath | The Beginning
A downloadable game for Windows
*MAJOR THING TO KEEP IN MIND*

This game is specifically designed to cater to all types of PC's whether you have a low end PC or a high end PC, this means the level designs are not extremely detailed on purpose so everyone can play.

~~~~~~~~~~~~~~~~~~~~~~~~~~~~~~~~~~~~~~~~~~~~~~~~~~~~~~~~~~~~~~

Karas Wrath | The Beginning is a third person action game where you fight off waves of enemies so you can proceed in the game. There will be 6 levels in all, some levels will have more then 1 fighting area depending on the part in the story.

Story:
In the age of warriors dark forces rise up to challenge their strength, demons, monsters and creatures of the unknown, attacking and plundering without rest, the strength of men cannot clean the lands of this evil. No it must be a God... A God with pure intentions and a wrath for justice, in this land one person will stand against all, her name.... is Kara.

This game is not very forgiving and will not teach you how to play as there are various ways you could play, there is no one right way to play.

So like in the old days, pick up your controller/keyboard and get to playing!

(Control instructions are clearly displayed in the options, don't forget to look).

A few things this game does not do:

- Allow You To Play The Game Without Checking The Controls
- Hold Your Hand
- Let You Beat The Game Easily
- Offer Multi-Player

Features:

- Fun re-play ability
- Stats System
- Magic Spells
- Tough Opponents
- Intense Battles
- Original Story
- Extra Modes other then Story (Time Attack, Stay Alive, etc.)
- And More....

A tutorial level may be added in later on but it is low in the priority list.

Things still to come:

- Update character movements
- Story (character vocals, cutscenes outside of fighting levels)
- Update spell particles
- More....
Download
Click download now to get access to the following files:
Karas Wrath Alpha v0.1 32bit.exe
324 MB
Karas Wrath Alpha v0.1 64bit.exe
325 MB